Open Events 2021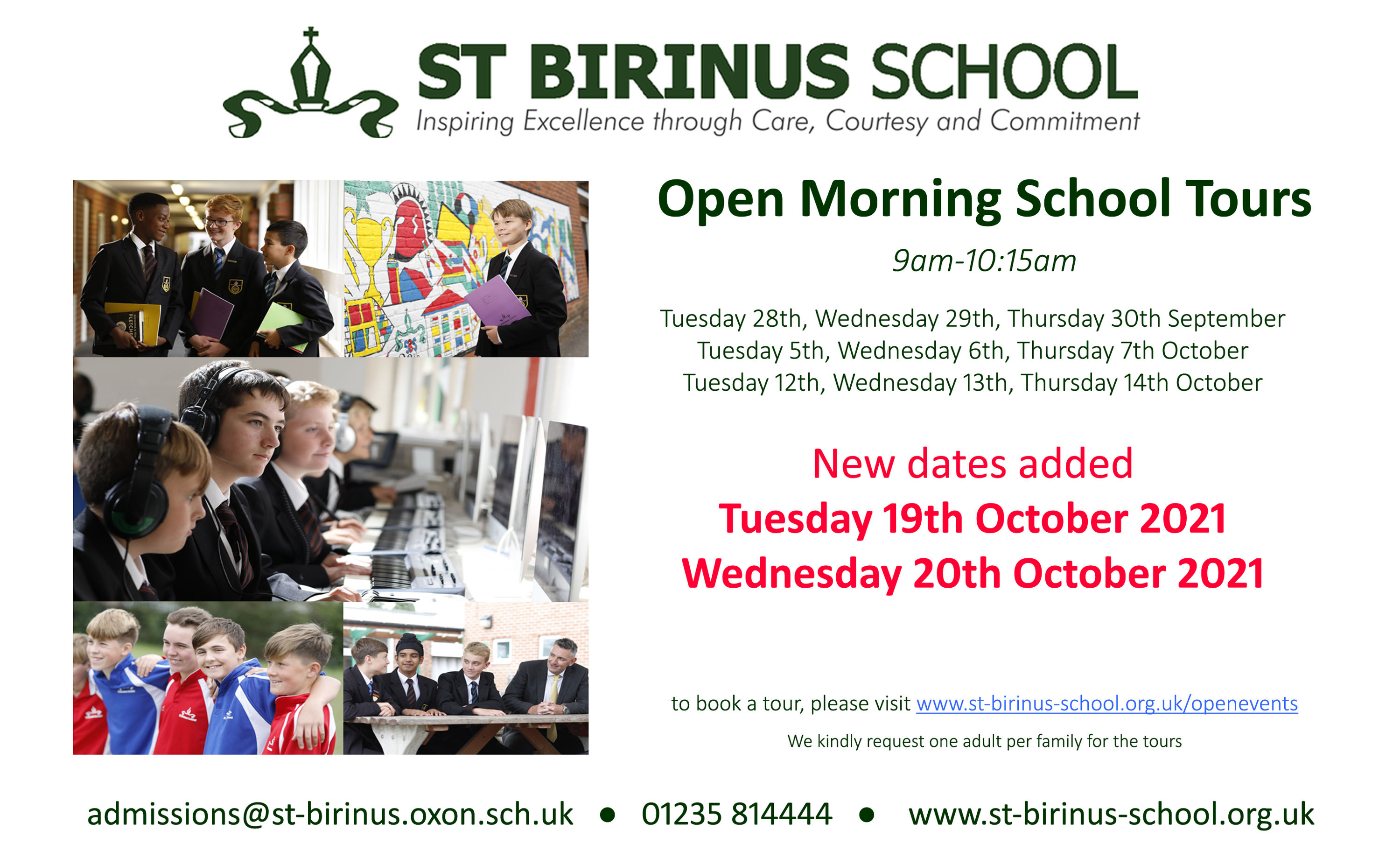 Open Morning tours
School Tours will take place on the following mornings (please click on dates below to book):
Sessions will start promptly at 9am and finish at 10:15am
We look forward to welcoming your Year 6 son for the visit, but kindly ask that only one adult attends per family.
To book a place on one of these tours, please click on the links above.
If your son is not in Year 6, and you would like to visit the school, we will be organising more tours in the summer term. Please look out for further information later this year.
Do you need to go to both the Open Evening and Morning Tours?
We would highly recommend that you do.
The Open Evening is our showcase event. This will include two headteacher talks in the hall, along with our Head Boy and a Year 9 pupil. You are free to walk around the school to different departments, or join in on one of our tours led by students. Throughout the evening there will be plenty opportunity to ask any questions you may have to either staff or students.
Our Open Morning School Tours take place during the school day. You will view the facilities and a number of lessons seeing our students and staff at work; you will also have the opportunity to talk to colleagues and pupils about their learning and day-to-day student experience.
In the meantime, if you have any specific questions which you would like answered before our open events, please email admissions@st-birinus.oxon.sch.uk.