Latest News
Dr Khan's Thought for the Term: Compassion
Posted on: 01/04/2022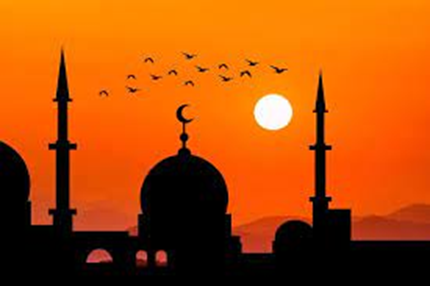 Growing up in Pakistan I remember the month of Ramadan so vividly. It was truly special, and I am incredibly grateful for the memories it has given me to cherish. We would wake up in the middle of the night to eat a very early breakfast, before going back to sleep. It was business as usual the next day, except there would be no eating or drinking until the evening, when the sun would set. This time is known as Maghrib, and the evening meal is called Iftaar. Something would change within people in that month; we came together as a community more than at any other time.
It wasn't just the absence of food and drink followed by a delicious home cooked meal that I remember so clearly - it was the spirit of generosity, warmth, and compassion that infused people's homes and hearts. I remember distinctly that my mum always cooked at least twice as much as what we needed in Ramadan. She made sure there was enough for us at the end of a long and difficult fast, but she made doubly sure that there was enough to share with those who had less than us. Compassion is at the heart of Ramadan, whether or not people actually fast. The spirit of charity, and of giving and sharing food, clothes and acts of kindness are modelled in a way that is really quite humbling.
Now, as Ramadan approaches for Muslims all over the world this weekend, I can already sense that spirit of compassion rising within the community; that desire to share whatever little everyone can, and to ensure that no one 'goes without' this month. With my own children I will endeavour to instil that spirit of generosity and compassion throughout the month of Ramadan, with the hope that the keenness to help and to be kind will linger far beyond this month. Within our school community, we know that many of our students will be following the month of Ramadan and to them we wish all the best for a beautiful, spiritual and joyous month – a time where compassion thrives and grows with each day.
Dr G Khan
RET Director of Ethos