Latest News
Hidden Figures - An SBS Web Series by our House Captains
Posted on: 11/10/2021
Hidden Figures
a web series by our House Captains...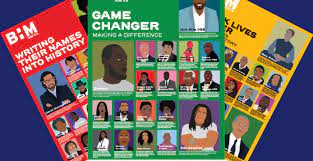 Many of you may be aware that October is Black History Month in the UK. Throughout the month we celebrate the achievements of black individuals through the course of history and the present. In far too many cases these achievements went completely unrecognised. In time we began to realise just how unacceptable this was. Black History Month is an opportunity to bring these incredible individuals to the limelight.
At The Ridgeway Education Trust we love and celebrate diversity in every way we can. Throughout Black History Month we will share the stories of incredible individuals whose contribution went largely unrecognised. We will call this series of stories 'Hidden Figures' and we will keep adding to it!
| | |
| --- | --- |
| Alex Darling: I have chosen Mari Itoje for Black History Month; he is a England international rugby player who has also played for the British and Irish Lions. He first started playing rugby in 2005 at age 11 in Harpenden RFC and debuted for England seniors at 22 in 2016 as of now he has 48 caps. He is of Nigerian heritage and extremely proud of it. | |
| | Ethan Vickers: I have chosen Raheem Sterling as my hero for Black History Month. He has openly explored the experiences of poverty he has experienced during his life and describes how it has made him feel stronger over time about himself. |